Give your business a boost...
Take the Brian Thornhill Insurance
We Provide a Full Insurance Service
Brian Thornhill & Son have been arranging insurance for brokers using our on-line Intercounty Insurance system for many years and have built a reputation for best value quotes and reliable service. Now that system is open to the public. So get a quote now and see why so many are using us for their insurance.
With facilities with over 60 insurers, including Lloyds of London, we can arrange cover for virtually any type of insurance risk. We have long been the largest independently owned arranger of motor insurance based in the Kirklees area, with continued investment in information technology and constant staff training.
We will continually strive to offer the best available service, consistent with quality of cover and competitive premiums.
Our family looking after yours
What people are saying about us
Latest News
Brian's EGGcellent giveaway!
23 Apr 2014
After everything you have given us over the years we decided to give something back! We have had a ticket competition recently, for the chance to win 2x tickets for the Leeds United game versus Nottingham Forest. At Brian's own expense we gave the public the chance to enter, either by retweeting and following on Twitter or by doing a like and share on our Facebook page.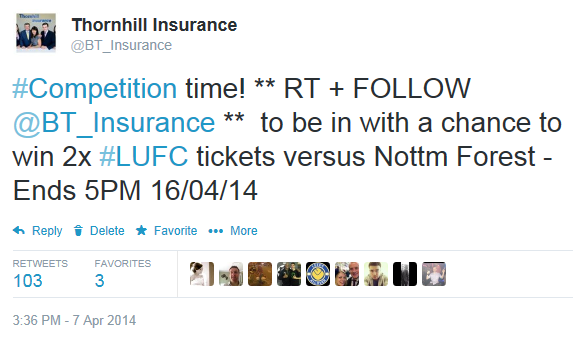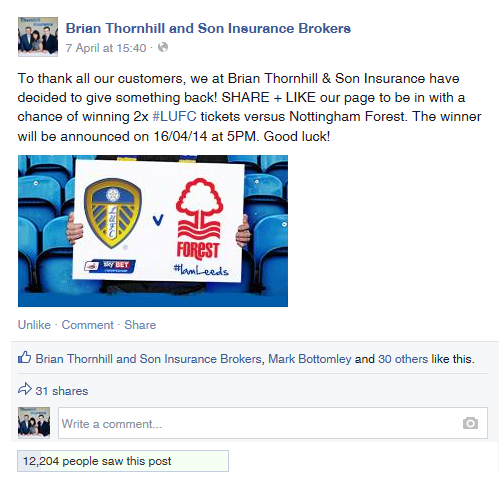 With over 100 people retweeting it on twitter, along with over 12,000 people viewing our post on Facebook we were dealt with a headache on who to choose. The lucky winner was Nicholas Watson of Goole!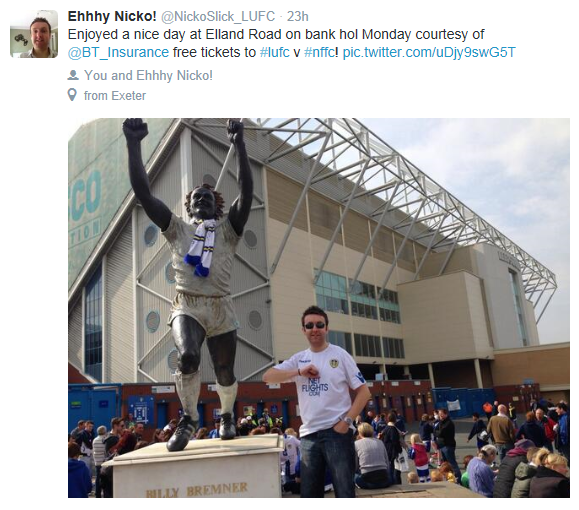 Nicholas had a great time, even though the result on the pitch wasn't what he had hoped for! Everyone at Brian Thornhill Insurance hope you have had a great Easter!